PRODUCT AND SERVICES
产品与服务
SMT Gate Drive Transformers-EP Series
1、Designed for high switching speed, transformer coupled MOSFET and IGBT gate drive circuits. 2、Operating frequency: 50 kHz – 2 MHz 3、Primary to secondary isolation: 1500 Vdc.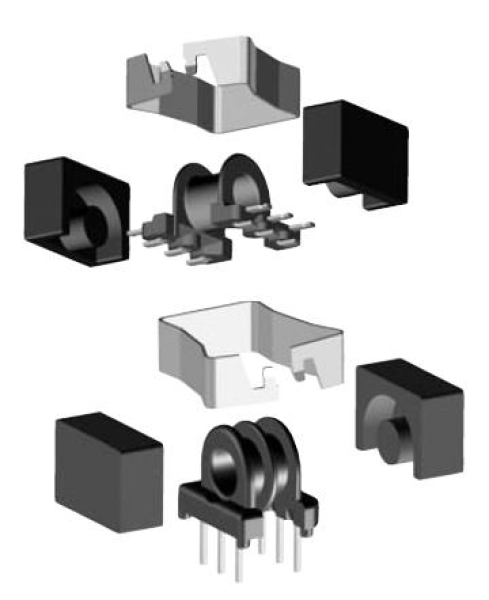 1、Core material Ferrite
2、Terminations RoHS compliant tin-silver over tin over nickel over phos
bronze. Other terminations available at additional cost.
3、Weight 535 – 580 mg
4、Ambient temperature –40°C to +125°C
5、Storage temperature Component: –40°C to +125°C.
6、Tape and reel packaging: –40°C to +80°C
Resistance to soldering heat Max three 40 second reflows at
+260°C, parts cooled to room temperature between cycles
Moisture Sensitivity Level (MSL) 1 (unlimited floor life at <30°C /
85% relative humidity)